If you're into classic Americana motorcycles, we've got a treat for you. We proudly insure one of the coolest motorcycles ever made...the Captain America Harley Davidson (a replica from the 1969 movie Easy Rider). Check out some really cool facts and pictures.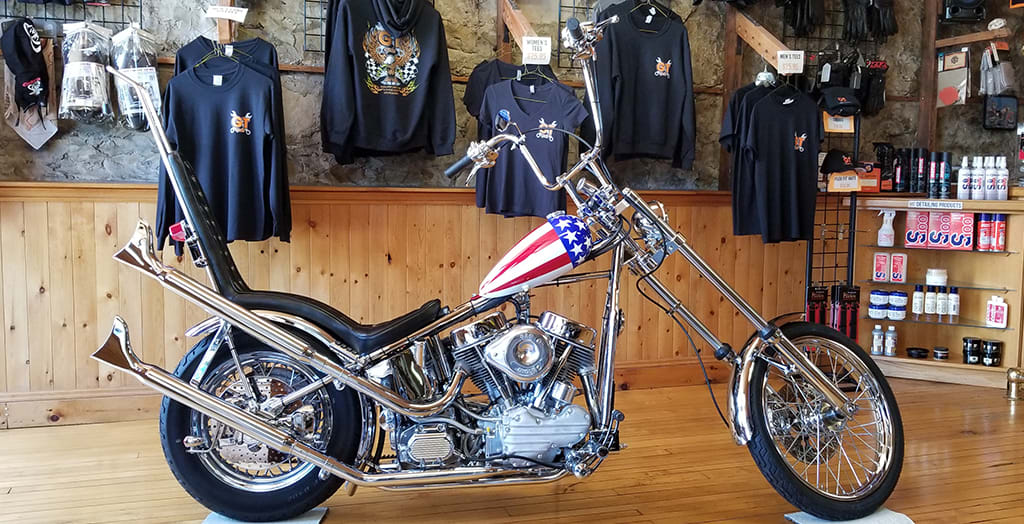 How awesome is this bike?! This Captain America Harley Davidson replica bike is so one-of-a-kind, we can hardly believe it. 
A Brief History of Captain America
The 1969 film Easy Rider with Dennis Hopper and Peter Fonda featured the world's most famous chopper known as Captain America.
The original bike from the film, designed by Cliff "Soney" Vaughs and built by Benny Hardy in California, had actually been stolen from the set after filming ended. Unfortunately, the motorcycle was never found and it is believed to be destroyed, or pieces have been used across various different bikes that cannot be accounted for.
As a tribute to the original bike, this beautiful replica was built by Calles Chopperparts in Moheda, Sweden. Using an original Harley-Davidson Panhead 1200 cc engine, this motorcycle is built as close to the original Captain America featured in the movie. A replica of this exact nature is very rare. There were plans to have 750 replicas created and endorsed by Peter Fonda himself,  however, only 110 of the 750 were created, making the replicas even more valuable. Similar Captain America replica's, are valued between $25,000 and $35,000 USD, depending on their condition. 
We hope you found this interesting! If you have a unique bike or need insurance for your motorcycle, contact us for a quote today!